During the last 2 years we've tried the elastic & the buckle carrier, also our compact stroller - of course. Every item has its perks, but I have a new favourite!
Our daughter is a big girl now, she wants to come & go, so for this stage we needed a carrier which is easy to use yet more durable then my right arm! Especially the fact we love traveling, we wanted something travel compatible. 🌏
We authentically tested on a week trip in Porto, so now I confidently can say my new favorite is the  @tushbaby hip seat. 🙌🏼
easy to put on, yet I feel safe carrying Nara on my waist
my arm has an instant relief from her weight
versatile usage (right, center, left, even good for breastfeeding support)
mobility for my other arm (1 arm is perfectly fine for safe holding)
has many pockets & bottle holders for storage like an extra diaper, wet wipes, pacifier etc.)
really stylish - let's be honest, functionality tops look, but the look is always a plus. 😉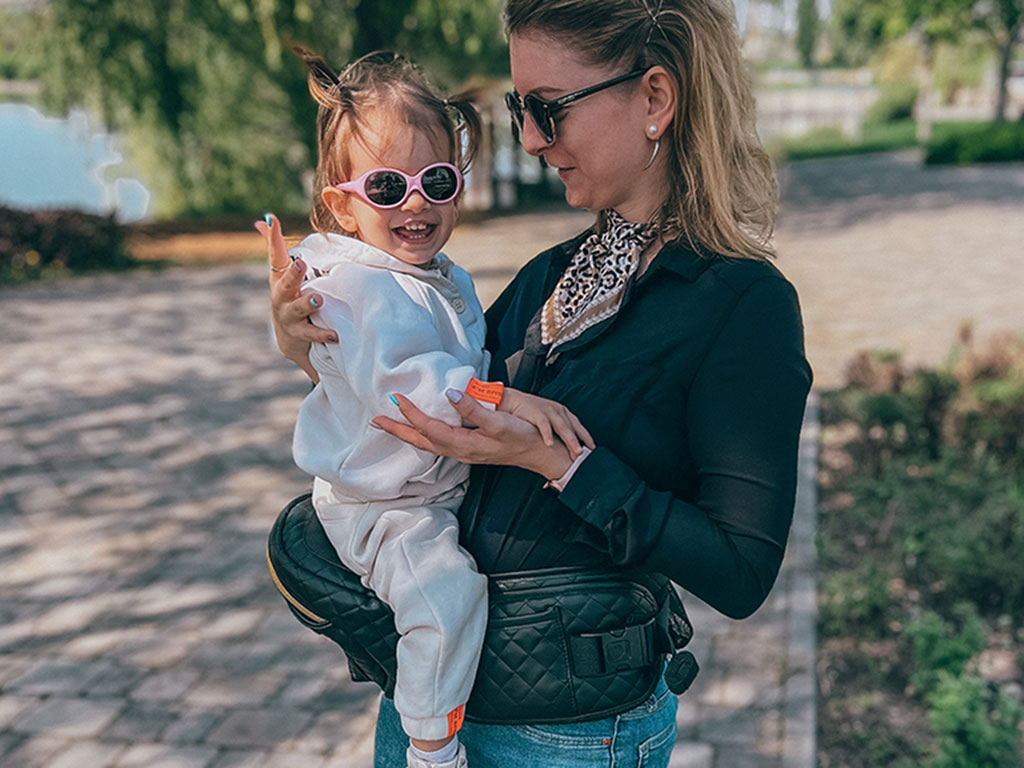 Before motherhood I considered myself, who was keen on fashion.
Don't get me wrong, I still have the PJ - sweatpants - cozy socks combo at home quite often - well after the 4th trimester, but I enjoy being feminine.
Nothing beats comfort anymore, but that doesn't necessarily mean I can't look decent.
I also admit I love accessories that meant to ease your (& your child's) life in a trendy look - like our @tushbaby hip seat
No, it absolutely won't make you a better parent, but it can add that little extra you feel yourself pampered by being stylish.
🍒 on top: the leather is vegan, plus it's a female-founded company.

If you are in the mood to give it a go, use my code TRAVELFAM and get -15% off on their website or use my link.